MOMA Design's niche model CONTAINER is a practical built-in storage module in White Stonage, available in many sizes and also customizable if necessary, ideal for the shower environment and beyond.
Our White Stonage allows us to create discreet and functional accessories for high-end bathroom furniture, as in the case of the CONTAINER niche, a simple yet impactful object suitable for embellishing any bathroom wall.
Initially conceived only for the shower environment, this totally customizable niche can also be installed above the bathtub, alongside the sanitary ware or even near vanity units.
Thanks to its practical perimeter frame, this storage niche is also suitable for concealing any defects in wall holes.
With this elegant solution, unsightly traditional metal shower racks can be avoided, as well as messy accumulations of bathroom products on the edge of the bathtub or washstand.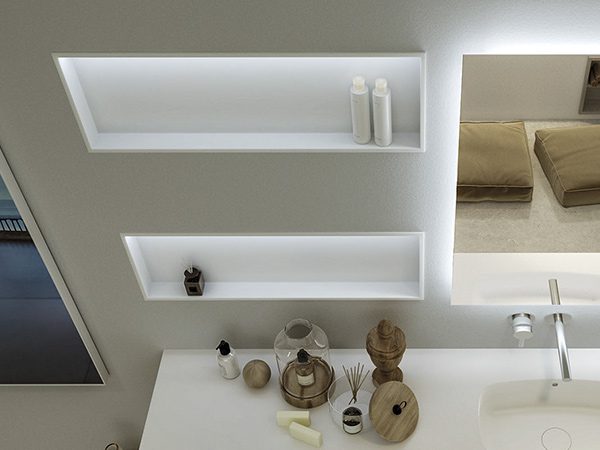 TECHNICAL PRODUCT INFORMATION
L. 500 X W. 80 X H. 300 mm - CODE NCT50
L. 600 X W. 80 X H. 300 mm - CODE NCT60
L. 800 X W. 80 X H. 300 mm - CODE NCT80
L. 900 X W. 80 X H. 300 mm - CODE NCT90
L. 1000 X W. 80 X H. 300 mm - CODE NCT10
L. 1200 X W. 80 X H. 300 mm - CODE NCT12
Upper LED lighting (standard: 3000°K)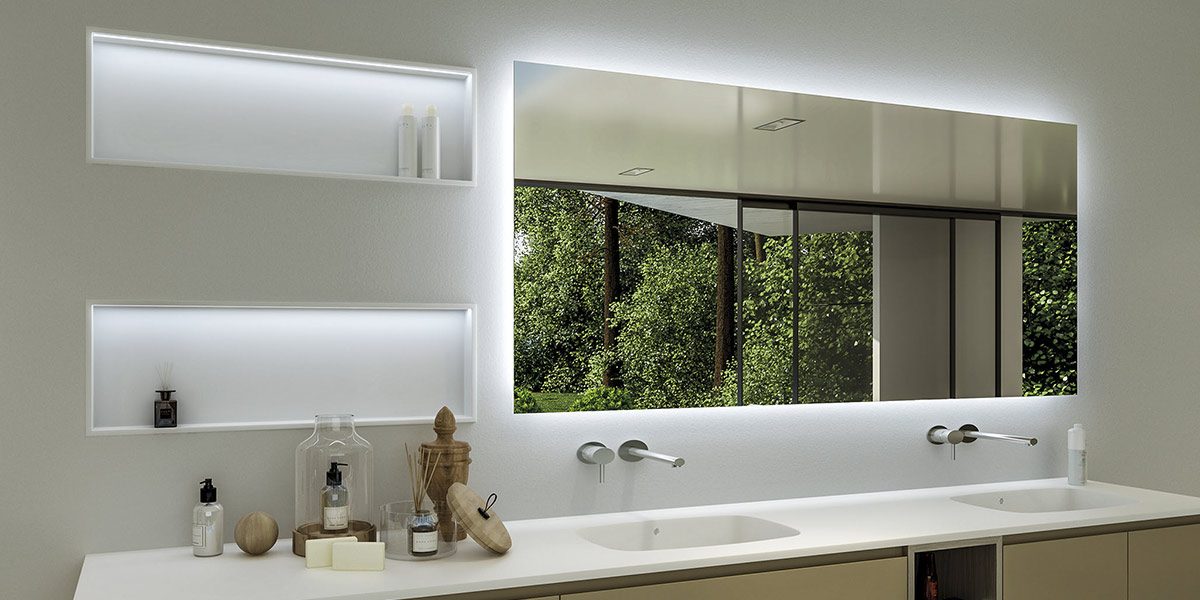 Tailor-made prestige solutions following the love for design, decor and personal well-being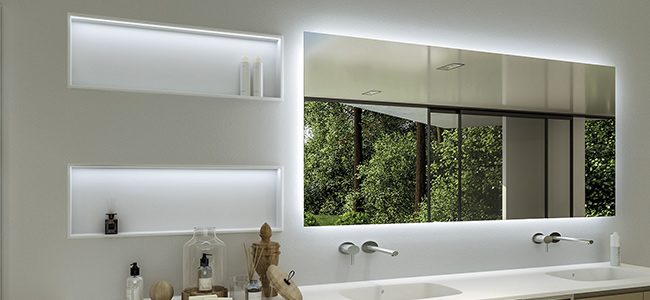 Tailor-made prestige solutions following the love for design, decor and personal well-being
Fill out the form below to request more information or a quote, or contact us on +39 02 90.36.12.25
Fill out the form below to request more information or a quote, or contact us on +39 02 90.36.12.25