The CIRCULAR TOWER freestanding basin by MOMA Design is a pedestal basin with a circular base.
The CIRCULAR TOWER model by MOMA Design is a freestanding washbasin with a circular base, classic but always current, a modern solution with clean and linear shapes.
Its elegant cylindrical shape is essential but at the same time suitable for any context. The drain is located perfectly in the center of the circle that forms the upper part of the washbasin.
The free-flowing drain, which is concealed under the matching white cap, allows the water to flow out with extreme harmony.
This freestanding washbasin can also be enhanced with a cover that completely conceals the drain, allowing water to flow out all around.
Available with either a floor drain or wall drain.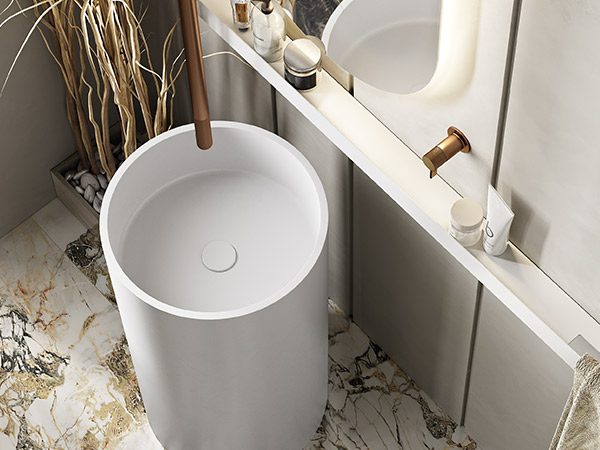 TECHNICAL PRODUCT INFORMATION
White free-flow cap included
Floor drain (standard) or wall drain (upon request)
Wall drain predisposition (WLWSTE)

Drain cover plate - in Stonage (SSHELF)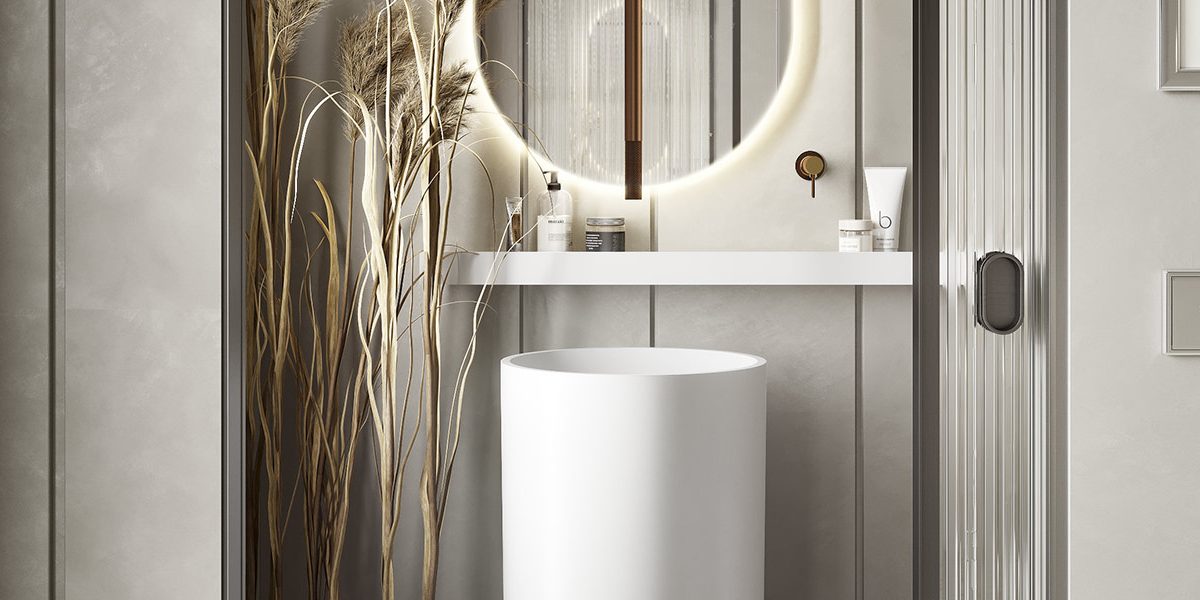 Tailor-made prestige solutions following the love for design, decor and personal well-being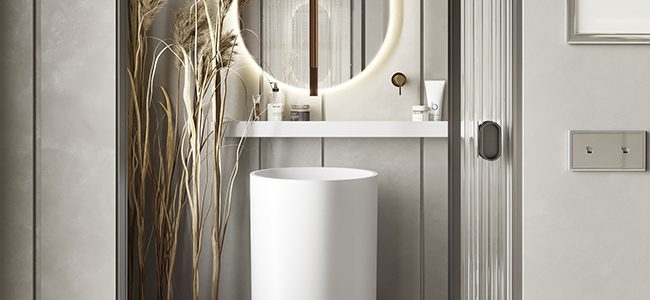 Tailor-made prestige solutions following the love for design, decor and personal well-being
Fill out the form below to request more information or a quote, or contact us on +39 02 90.36.12.25
Fill out the form below to request more information or a quote, or contact us on +39 02 90.36.12.25