The built-in washbasin TECNO INCA is an undermount basin by MOMA Design with invisible rear drain, completely constructed from Solid Surface plates.
MOMA Design TECNO INCA washbasin is a fully built-in model that is extremely modern, thanks to its sloping top and invisible back-cut drain.
Fully customizable, the TECNO INCA washbasin is undoubtedly our most popular model for contract projects and public spaces, thanks to its versatility and essentiality. The absence of a classic drain with a cap is definitely a plus that ensures greater hygiene and allows water to flow unobstructed towards the back of the basin.
Equipped with a convenient frame for undertop installation.
Translated with www.DeepL.com/Translator (free version)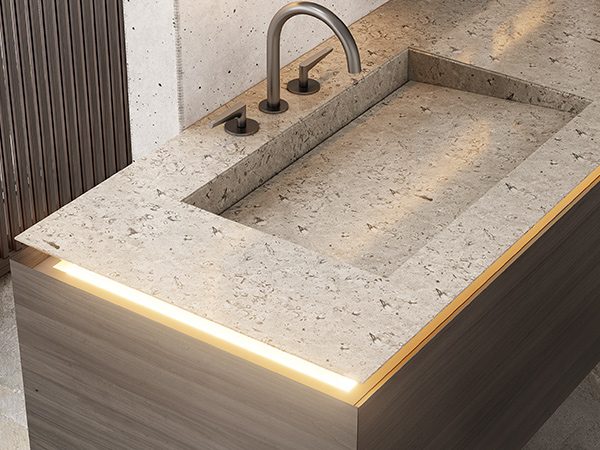 TECHNICAL PRODUCT INFORMATION
L. 350-1200 x W. 335 x H. 110 mm
L. 550-740 x P. 335 x H. 110 mm / CODE INCT666
L. 750-990 x P. 335 x H. 110 mm / CODE INCT776
L. 1000-1200 x P. 335 x H. 110 mm / CODE INCT886
frame: + 60-80 mm for each side
Covering in porcelain stoneware / marble washbasin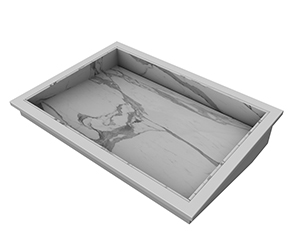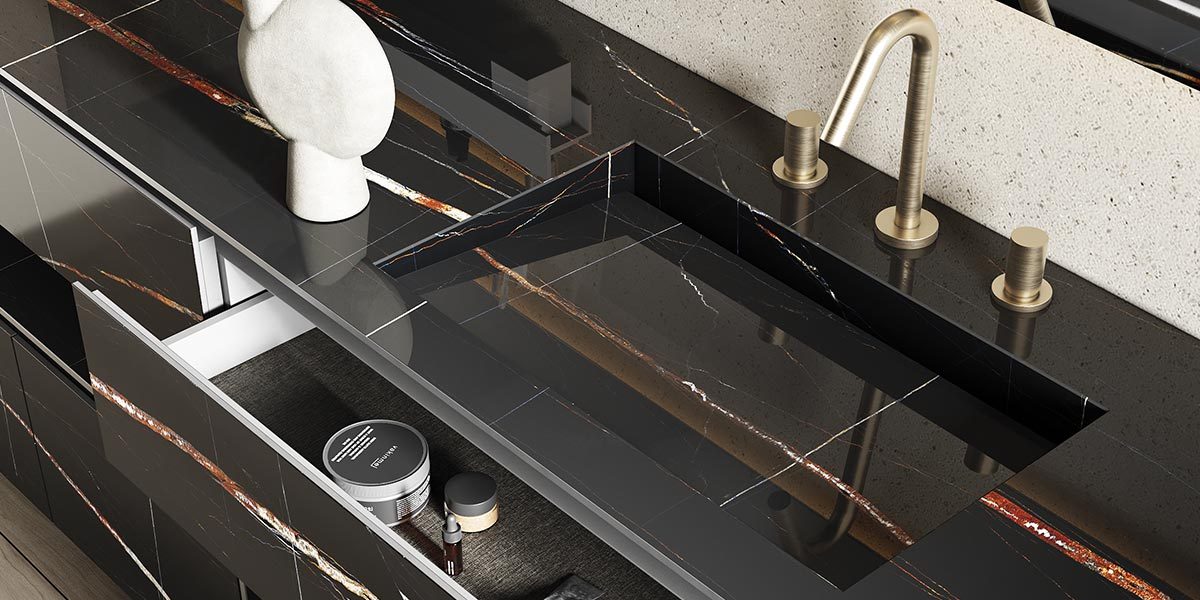 Tailor-made prestige solutions following the love for design, decor and personal well-being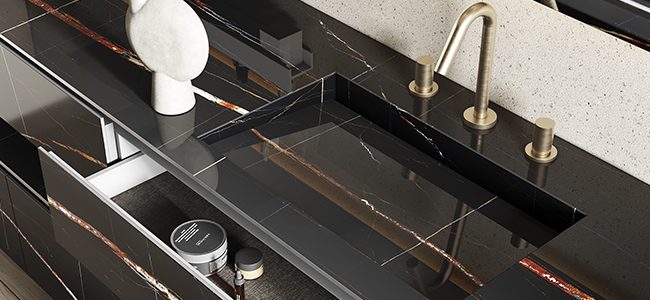 Tailor-made prestige solutions following the love for design, decor and personal well-being
Fill out the form below to request more information or a quote, or contact us on +39 02 90.36.12.25
Fill out the form below to request more information or a quote, or contact us on +39 02 90.36.12.25