The ONDA shower tray by MOMA Design is a striking model featuring irregular concentric steps.
The ONDA shower tray is the most distinctive model among MOMA Design's trays, the ultimate expression of the Company's design and craftsmanship.
The distinctive and unparalleled feature of this shower tray is its conformation of soft, irregular curved steps that radiate from the drain like circles in the water after a stone has been thrown.
The curves that characterize the product are generated from scratch for each shower tray and are always different and unpredictable in configuration, a detail that makes each specimen unique.
The ONDA shower tray is suitable for both traditional over-top installation and recessed installation.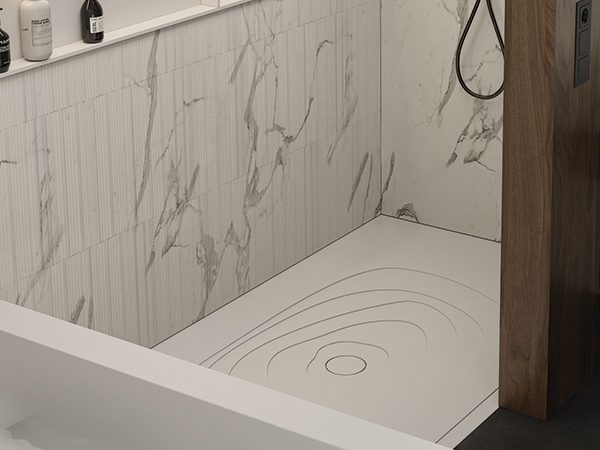 TECHNICAL PRODUCT INFORMATION
L. 700-2000 x W. 700-1000 x H. 60 mm
Removable drain cover included
It is necessary to provide a hole in the floor dim: 300x300x90 H mm
Shower glass predisposition - FRSH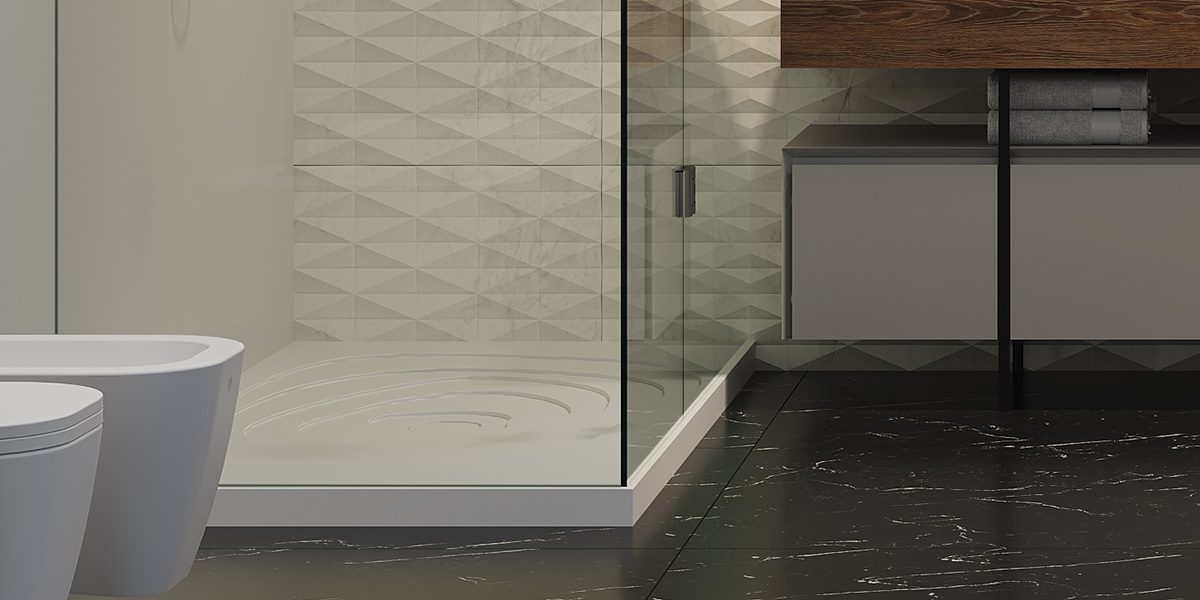 Tailor-made prestige solutions following the love for design, decor and personal well-being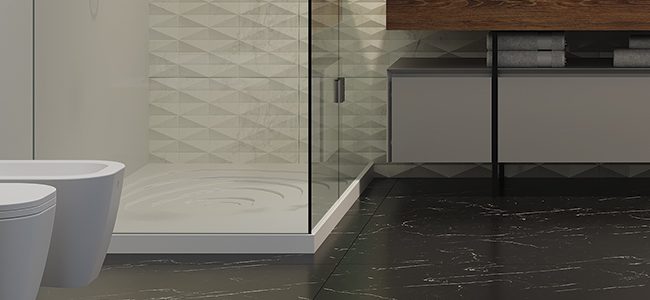 Tailor-made prestige solutions following the love for design, decor and personal well-being
Fill out the form below to request more information or a quote, or contact us on +39 02 90.36.12.25
Fill out the form below to request more information or a quote, or contact us on +39 02 90.36.12.25