The POLIS shower tray by MOMA Design is a model featuring a double slope and central drain.
The POLIS shower tray by MOMA Design is a simple yet impactful product that can transform any bathroom into a luxurious environment.
The idea for this shower tray comes from our many years of experience in the construction of Hammam cabins.
The POLIS shower tray, with invisible drain, is characterized by double slope of the tray and a double longitudinal containment frame: its special structure allows the water to collect all centrally and then flow out smoothly.
The central drain is made almost imperceptible thanks to the removable rectangular drain cover in matching color, which cuts the walkable surface into two symmetrical parts.
The POLIS shower tray is suitable for both traditional over-top installation and recessed installation.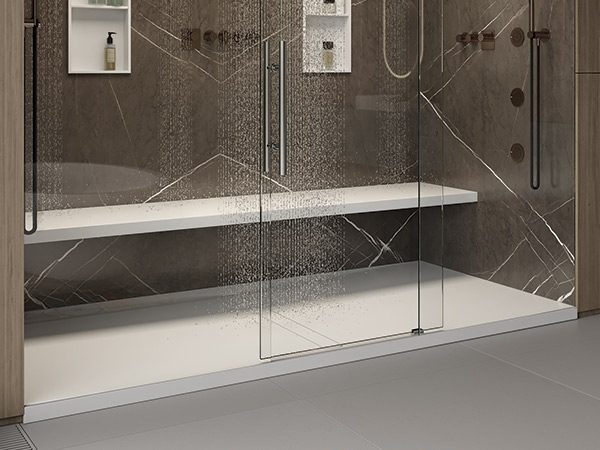 TECHNICAL PRODUCT INFORMATION
L. 1200-2000 x W. 700-1000 x H. 60 mm
Removable drain cover included
It is necessary to provide a hole in the floor dim: 300x300x90 H mm
Shower glass predisposition - FRSH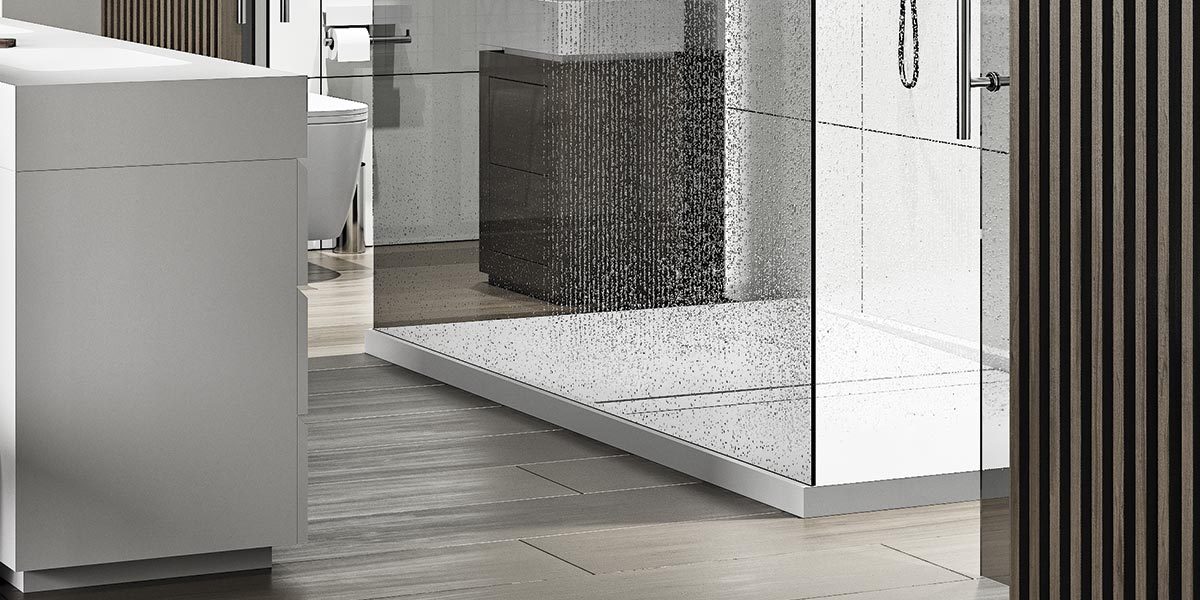 Tailor-made prestige solutions following the love for design, decor and personal well-being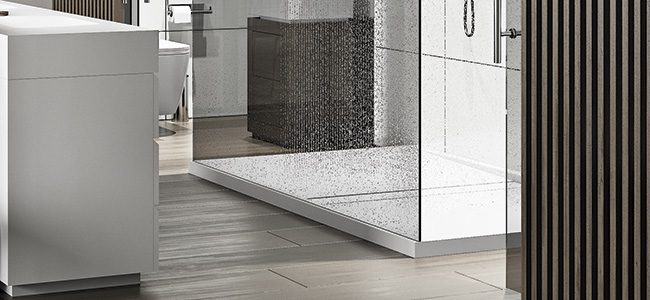 Tailor-made prestige solutions following the love for design, decor and personal well-being
Fill out the form below to request more information or a quote, or contact us on +39 02 90.36.12.25
Fill out the form below to request more information or a quote, or contact us on +39 02 90.36.12.25