The countertop washbasin OYSTER is one of the last creations of MOMA Design, a circular washbasin with an ultra-contemporary design.
The OYSTER washbasin is a countertop washbasin that seems to float, thanks to the base plate that is fixed to the top, while the basin seems "lifted".
This washbasin represents the triumph of the curved line, which can be found in the wide circular basin as well as in the off-center drain cover, a circle inscribed in another circle.
The real revolution of the OYSTER model, available also in its freestanding TOWER OYSTER version, consists in the possibility of placing the faucet inside the basin; the mixer will be mounted perfectly aligned with the drain.
The daily action of handwashing becomes like that a unique experience concentrated in a single point: the water flows out and immediately drains, giving the user maximum comfort and the elimination of those minor inconveniences that an external faucet always entails.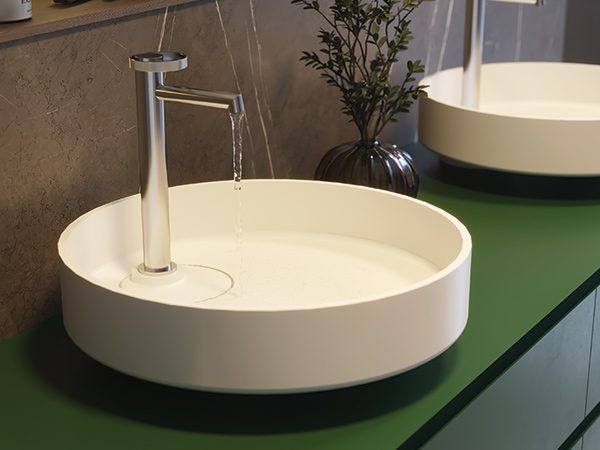 TECHNICAL PRODUCT INFORMATION
Fixed drain cover included
Faucet predisposition inside the sink, aligned with drain (mixer not included) - TRI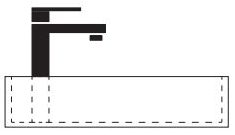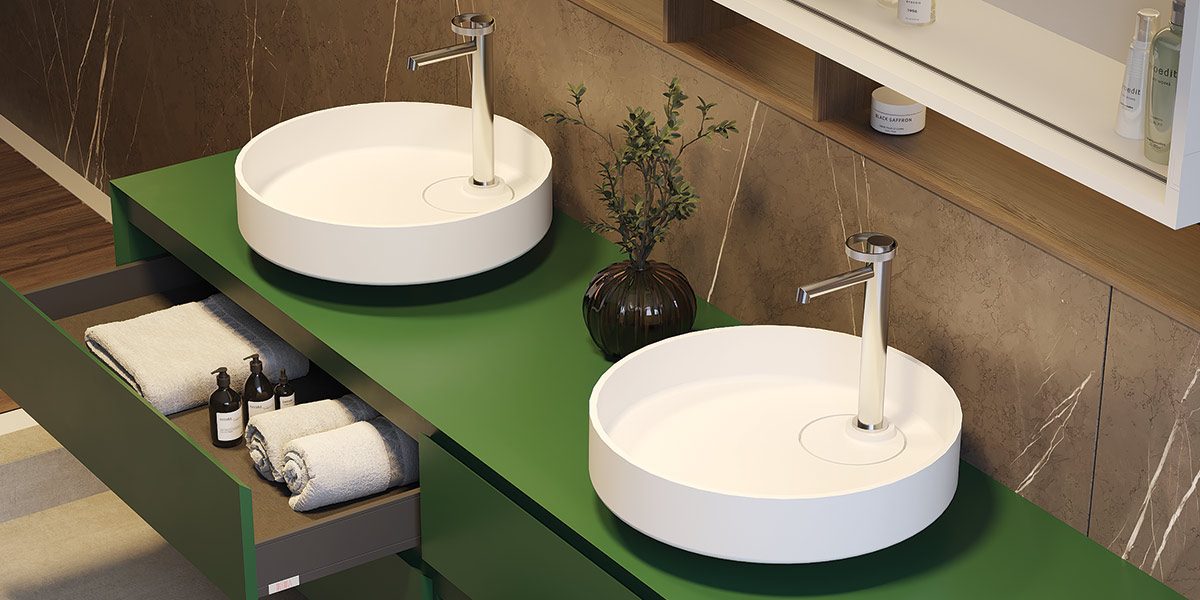 Tailor-made prestige solutions following the love for design, decor and personal well-being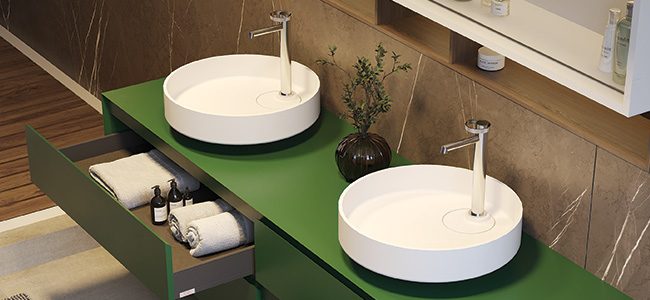 Tailor-made prestige solutions following the love for design, decor and personal well-being
Fill out the form below to request more information or a quote, or contact us on +39 02 90.36.12.25
Fill out the form below to request more information or a quote, or contact us on +39 02 90.36.12.25