The freestanding basin EVOQUE TOWER by MOMA Design is a pedestal basin with a distinctive asymmetrical silhouette.
MOMA Design's EVOQUE TOWER is a freestanding basin with a distinctive, asymmetrical shape that makes this product unique and hard to mimic.
Our EVOQUE TOWER is a cylindrical, asymmetrical freestanding washbasin, characterized by a base that narrows at mid-height, then "blooms" into a deep, harmonious basin cut obliquely. Its slightly concave walls lend lightness to its silhouette.
The free-flowing drain, concealed beneath the matching white cap, allows water to drain quickly.
Available with either a floor drain or wall drain.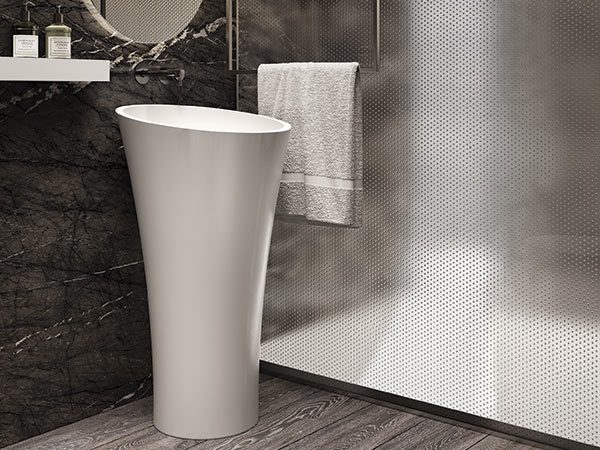 TECHNICAL PRODUCT INFORMATION
White free-flow cap included
Floor drain (standard) or wall drain (upon request)
Wall drain predisposition (WLWSTE)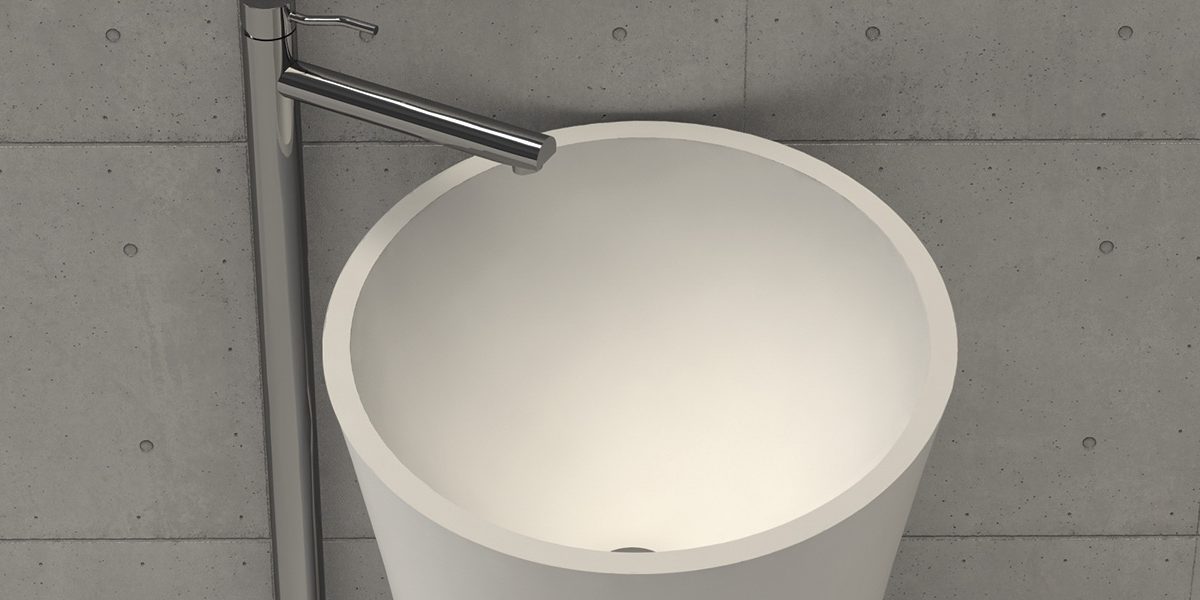 Tailor-made prestige solutions following the love for design, decor and personal well-being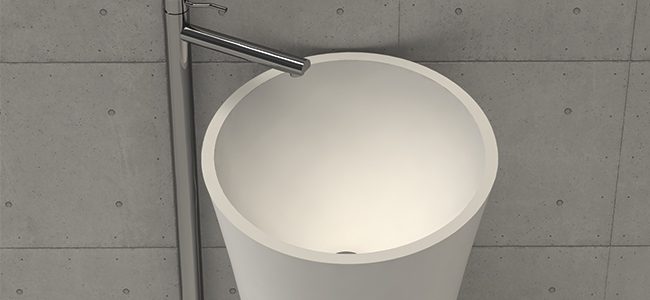 Tailor-made prestige solutions following the love for design, decor and personal well-being
Fill out the form below to request more information or a quote, or contact us on +39 02 90.36.12.25
Fill out the form below to request more information or a quote, or contact us on +39 02 90.36.12.25