The built-in washbasin VERSUS INCA is the only molded undermount washbasin by MOMA Design with invisible back drain.
The washbasin VERSUS INCA by MOMA Design is a distinctive built-in model, featuring a soft slope that directs water to the rear drain, invisible thanks to the full-length removable drain cover.
The delicate rectangular shape with rounded corners makes this built-in washbasin perfect for an easy installation under a cabinet top, thanks to the undertop installation frame.
The free-flowing drain is completely concealed by the rectangular drain cover, which defines the unique character of the basin.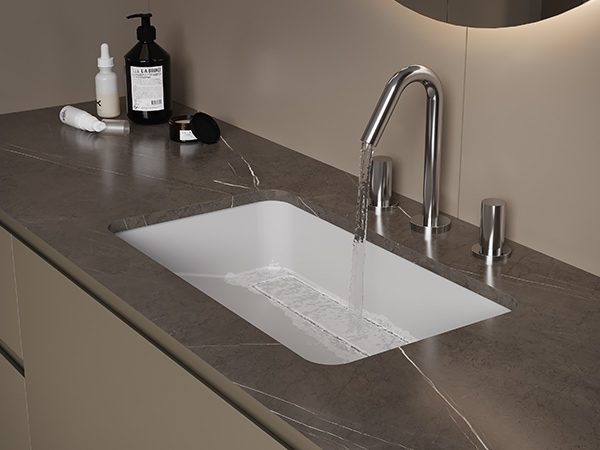 TECHNICAL PRODUCT INFORMATION
L. 600 x W. 350 x H. 120 mm
L. 650 x W. 390 mm (frame included)
Removable Stonage drain cover included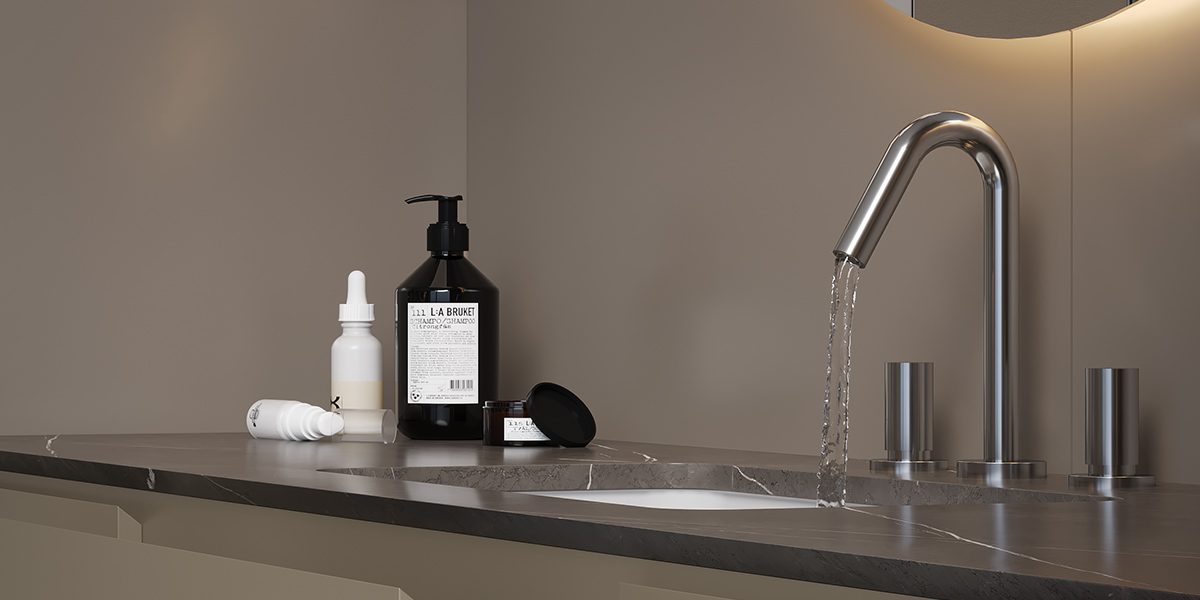 Tailor-made prestige solutions following the love for design, decor and personal well-being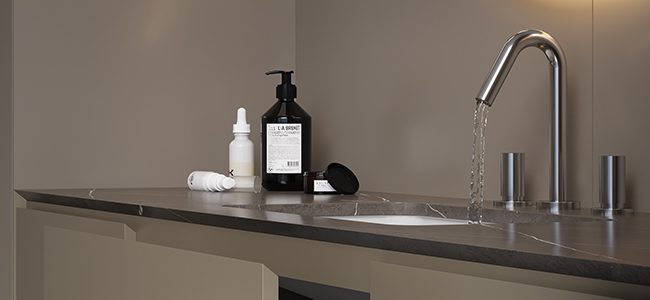 Tailor-made prestige solutions following the love for design, decor and personal well-being
Fill out the form below to request more information or a quote, or contact us on +39 02 90.36.12.25
Fill out the form below to request more information or a quote, or contact us on +39 02 90.36.12.25